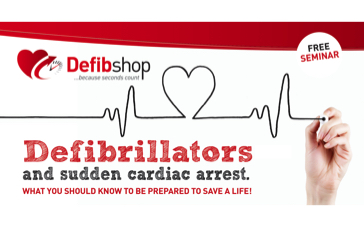 FREE THE DEFIBSHOP 1/2 DAY SEMINARS • 25TH OCTOBER 2018
at The Grange Golf Club, White Sands Drive, Grange, South Australia
Defibrillators and sudden cardiac arrest.
WHAT YOU SHOULD KNOW TO BE PREPARED TO SAVE A LIFE!
Come and hear from our guest speaker and Defibshop founder Carpet Hughes. Carpet is a qualified Intensive Care Paramedic with more than twenty four years experience. He knows from hands on experience that defibrillators can, and do save lives.